On May 5th the troop will be planting Milkweed seedlings in 2-3 places around the church.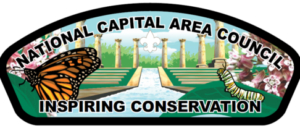 If you are unable to attend, but you still want to plant your milkweed at First United Presbyterian Church of Dale City please bring them with you for the regular troop meeting on Tuesday 1 May and I will find a spot for you to plant them. Please take pictures of your plants and if you happen to see any Monarch butterflies, the caterpillar, or a chrysalis please take pictures. NCAC is holding a photo contest and if your photo is featured in marketing materials or selected among the top entries you will be recognized as a "Top Monarch".
Please water your seeds daily by spritzing them with a spray bottle and keep the pot in a sunny location in your house. You can place them outdoors in a sunny location, but you should probably keep them indoors over night for if the temperatures are going to dip to freezing. It should take about 2 weeks to see the plant sprout. Once it sprouts you should provide more water, but be careful not to overwater. If you happen to have a cat you might want to cover the plant with plastic when you are away.
NCAC photo contest:
Submit your photos to NCACMonarchs@ncacbsa.org.
If your photo entry is used in the Scouter Digest, on any NCAC website, or in our marketing materials, or is selected among the top entries, you will be recognized as a Top Monarch.
This is an NCAC wide conservation initiative, so I plan to submit the names of all the scouts who participate and assist with the garden to Jason Wills, so you can receive conservation related volunteer time!
NCAC Milkweed for Monarchs Pledge: (PDF Online)
I agree to:
Help create a milkweed garden with milkweed provided by NCAC.
Care for my milkweed plants and garden.
Allow any wildlife to thrive.
Take photographs or draw what I see, and submit pictures to: NCACMonarchs@ncacbsa.org.
Educate my community about what I learn.
Have FUN!